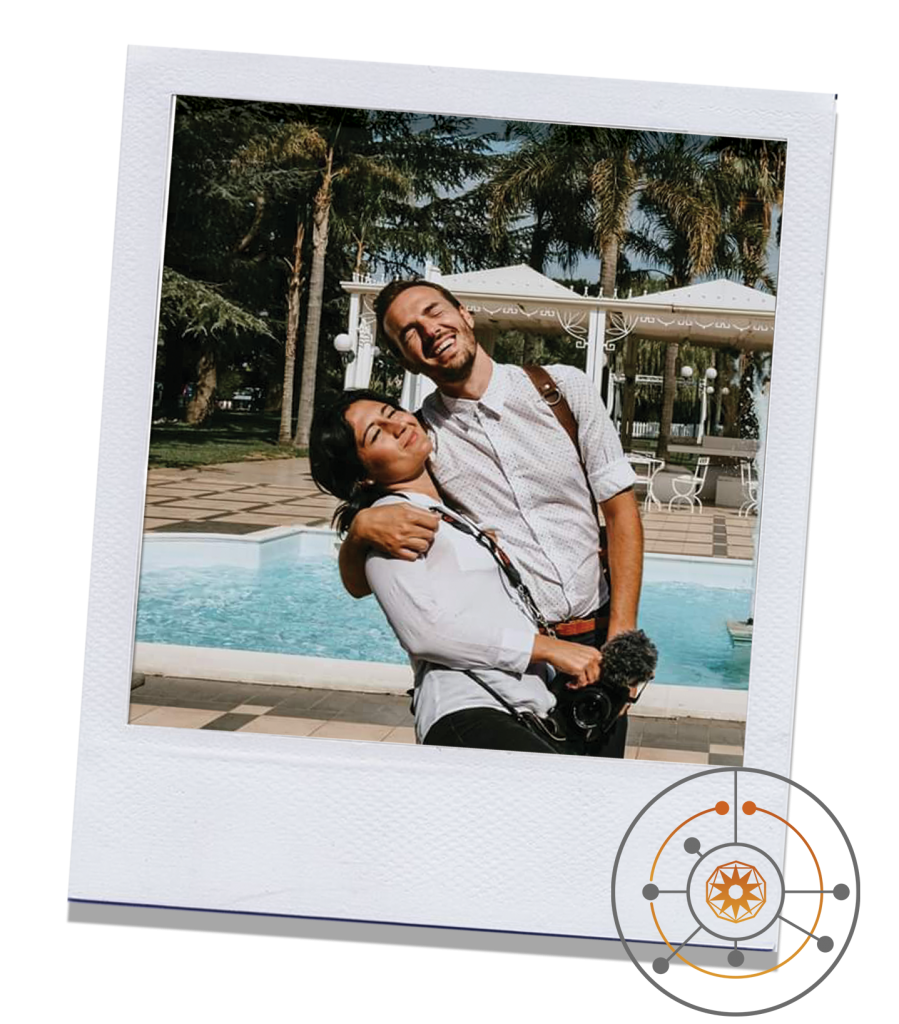 Our story starts from within us
There were two friends who were learning to look around and tell through pictures what they found enchanting in the world.
Tirelessly in love with sunsets and travels, people and books, the music and the wind, they turned the window of every vehicle into a screen in which 25 moments of celebration of our planet flew.
That's why they came up with a logo that contained everything: their friendship, their way of looking from the inside out; an atom and the map of Atlantis, a sun and a circular movement of balance.
A logo that has the presumption of being a symbol rather than a brand,
their essence rather than mere aesthetic beauty, a way rather than a thing. Their way. The Atlas Way.
Leonardo e Desirè
CREATIVITY

We are young and passionate, constantly looking for ideas and suggestions. We love to be inspired by books and cinema, but we realize our ideas with an innovative and personal imprint.
HIGHT QUALITY

We take care of the realization of the project step by step, from the idea to the post-production of the video. We use cutting-edge cinematic gears: 4k cameras, drones, and light grips. Our prerogative is to guarantee the best.
FLEXBILITY

We have no geographical limits: we can reach any customer in any place. We take part in completely different projects, always guaranteeing the same quality of the contents.

LEARNING

We love to share our knowledge by giving anyone with a creative spirit the opportunity to attend courses that aim at theoretical education and practical training.
JOB OPPORTUNITIES

Studying with us means getting noticed!
You may have the opportunity to join our team, just give your best!
GREEN

Our lifestyle? Proudly Green! We care for the earth and celebrate life.
We love and respect our planet, and strongly believe in eco-sustainability. Earth day is everyday!